Project Participants
Project partners
Data Pro Grupa Ltd.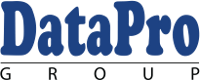 Data Pro Grupa Ltd. or Data Pro Group is a group of companies with 16 years of successful work experience in development of IT solutions. First company Data Pro Ltd. was founded in 1993. Since then one company has grown into a group of 7 interconnected companies working in the field of IT, education, medicine, telecommunications, business management and real estate. The specialty of Data Pro Group is to develop products of social importance as well as large and complex projects for business management.
The company has proven to be able work effectively on national and international level. Whether it is a simple solution or a complex one Data Pro Group manages it through completion and beyond – from the first stages of the idea generation and analysis to the deployment of a stable system and its integration. Data Pro Group ensures the satisfaction of their clients by undertaking the work processes developed and implemented in the company according to the leading methodologies of IT processes, and certified according to the requirements of the ISO 9001:2000 standard.
Data Pro Group is the leading partner of this project and coordinates the work of all 7 partners.
| | |
| --- | --- |
| Contact person | Lita Akmentina (project manager) |
| Address | Valguma street 5, Riga, Latvia, LV-1048 |
| Web | http://www.dataprogrupa.com |
| Phone | +371-67214422 |
| Fax | +371-67214425 |
| E-mail | l.akmentina@dataprogrupa.com; dpg@dataprogrupa.com |
Baltic Innovation Agency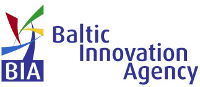 Baltic Innovation Agency (BIA) is providing innovation, clustering, technology and business development related services to public, private and third sector organizations. The main competence areas where BIA is offering development services and training are the following – cluster management, strategic and business planning; technology transfer and commercialization, market research and analysis, innovation financing and investment readiness; intellectual property rights; evaluation, benchmarking and foresight.
| | |
| --- | --- |
| Contact person | Mr. Rene Tõnnisson (Member of Executive Board) |
| Address | Lai 30, Tartu 51005, Estonia |
| Web | http://www.bia.ee |
| Phone | +372-7404 135 |
| E-mail | rene@bia.ee |
Daugavpils University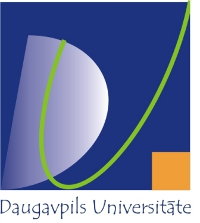 Daugavpils University is the second biggest state university in Latvia. It is the centre of research and higher education in the Eastern part of Latvia. Our university is aiming at preparation of the best specialists for the region and the country. University elaborates its study programmes in order to conform to the up to date needs of society.
DU has five faculties: Faculty of Humanities, Faculty of Social Sciences, Faculty of Education and Management, Faculty of Music and Arts and Faculty of Natural Sciences and Mathematics. This year university has approximately 3600 students and the staff makes up a little bit more than 400 people, approx. 200 of them are academic staff and approx. 300 are administrative staff. The number of staff is given approximate, because we are involving guest teachers from other institutions and they work only for a little period of time. DU provides study programmes on all three cycles and also study courses for adults, who want to improve their knowledge or refresh it.
| | |
| --- | --- |
| Contact person | Diāna Soldāne (Head of International and Public Relations Office) |
| Address | Vienības street 13-215a, Daugavpils, LV-5401, Latvia |
| Web | http://du.lv |
| Phone/Fax | +371 - 654 21606 |
| E-mail | diana.soldane@du.lv |
Business Innovation Center of Latvian Electronic Industry

Business Innovation Center of Latvian Electronic Industry (LEBIC) was established in 1997 as a support centre for development of small and medium sized entreprises in the field of electronic and related industries, for promotion of innovative technologies and export of branch production.
Since 2005 LEBIC is society and till now the members of the society LEBIC are representatives from different research institutions and production companies (research organisations, universities and companies) as well as physical persons.
The main directions of LEBIC are:
innovation infrastructure development projects;
technological development of products (technology audit);
innovation transfer projects;
international cooperation partner searches.
LEBIC has extensive experience in the participation in the different programs, like, EU Framework program, Leonardo da Vinci, ERASMUS Thematic Networks, and EU Structural Funds.
| | |
| --- | --- |
| Contact person | Linda Gabrusenoka |
| Address | Ropazu iela 140, Riga, LV-1006, Latvia |
| Web | http://lebic.lv/ |
| Phone/Fax | +371 67542184 |
| E-mail | lebic@lebic.lv, linda@lebic.lv |
KTU Regional Science Park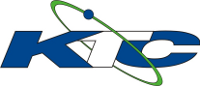 KTU Regional Science Park (KTC) is a public institution established in 1998 with an intention to increase an efficiency of R&D activities. KTC has more than 10 years of experience in assisting and supporting innovative and technology-oriented SMEs, start-up and spin-off companies. KTC's services include business and technology transfer consultancy, technical-administrative services, organization of workshops and training courses for entrepreneurs, access to laboratories of Kaunas University of Technology.
KTC rents premises in two buildings: one is about 900 sq. m. and the other - about 3000 sq. m. In the loft area a new modern conference hall was established and the basement is used for industrial purposes. There are 66 enterprises with about 500 employees in KTC. Most of them are from the IT and telecommunication sectors.
KTC has been involved in a number of European projects (Leonardo da Vinci, FP6, Equal, etc) that focused on the development of entrepreneurship and innovation.
| | |
| --- | --- |
| Contact person | Ramune Grigonyte (manager) |
| Address | K.Petrausko g. 26 LT-44156 Kaunas, Lithuania |
| Web | http://www.ktc.lt |
| Phone | +370-37333006 |
| Fax | +370-37333323 |
| E-mail | ramune@ktc.lt |
| Skype | ramagrig |
ELFA s.r.o.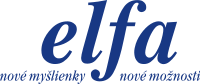 ELFA s.r.o., Slovak Republic, ISO 9001 is a private education and training company established in 1991 by staff members of the Faculty of Electrical Engineering and Informatics at the Technical University of Kosice to function on principle of a Business Incubator. The company is oriented towards development, education and implementation of engineering activities and services in field of information and communication technologies.
It is Accredited Training Institute by the Ministry of Education, Microsoft educational partner (coordinator MSITA program) and Local CISCO Networking Academy. ELFA provides distance education programs based on videoconferencing and web oriented infrastructures and custom based courses. The company works in close co-operation with TU Kosice in building an experimental laboratory (Computer Networks Laboratory, www.cnl.tuke.sk).
ELFA has actively participated in EU projects: as a coordinator of 2 Leonardo projects: TELEHUMAN (Human Resources Support for Managing Modern Telecommunication Networks) and DEPSIS (Distance Education Program for Staff Responsible for IS Sector Support in Companies) and partner in projects: EVI (www.evi-incubator.net, European Virtual Incubator for Training and Support High-tech SMEs), NetCampus, HELEN, TRADI and eEDUSER (www.eeduser.com). Their results were presented during several international exhibitions in Brussels, Karlsruhe, Prague, Copenhagen and Bratislava. The company has also been involved into many national joint projects dealing with ICT.
ELFA is experienced in videoconferencing, software development and in development of virtual training infrastructure and multimedia training courses. Elfa is a ECDL authorised testing centre.
| | |
| --- | --- |
| Contact person | Miroslav Michalko |
| Address | Letna 9, 042 00 Kosice, Slovakia |
| Web | http://www.elfa.sk |
| Phone | +421-556253839 |
| E-mail | michalko@elfa.sk |
Accent International Language Consultancy

Accent International Language Consultancy is a world leader in language training, founded in 1988 as a specialist consultancy and English language training organisation for Companies, Executives, Managers and Professionals. Since its founding, the company has worked closely with corporate clients and individuals from all over the world to provide training solutions for language problems.
AccentVirtual is a subsidiary of Accent-International specialising in delivering innovative language training to businesses cost effectively and in an easy to use format. AccentVirtual uses simple, innovative web-based technology to deliver focused learning to the work place, training room or home. Learning services are tailored to the needs and budgets of an individual, a departmental team or a company. 
AccentVirtual uses the power of web-based technology to deliver excellent vocational training in English language where the leaner needs, when the learner needs.
NB From February 2010 you will be able to get more information and arrange for a demonstration by visiting www.genexislearning.co.uk and clicking on the 'contact' icon and talking to Robin Matheson.
VET schools and organizations involved in the project
Latvia:
Riga Technical College
Valmiera Food Production Secondary School
Jurmala Vocational Secondary School of Social Integration State Agency
Iecava Secondary School
Bauska Christian Primary School
Lithuania:
Kaunas Vocational School of Household Services and Business
Marijampole Vocational Education and Training Centre Gimnazium Department
Marijampole Vocational Education and Training Centre Vilkaviskis Departament
Marijampole Vocational Education and Training Centre Kudirkos Naumiestis Department
Alytus Vocational Education Center
Daugai Vocational Education Center
Estonia:
Tartu Vocational Education Centre
Viljandi Joint Vocational Secondary School
Tartu Descartes Lyceum
Ulenurme Gymnasium
Slovakia:
Specialized secondary school technical (Michalovce)
Secondary electrotechnical school (Košice)
Specialized secondary school Ostrovskeho (Košice)
Secondary vocational electrotechnical school (Prešov)
Private specialized secondary school (Poprad)
UK: